'Patanjali' means 'poor people like Periyar': accusation
The tweet about Yogaguru Baba Ramdev's Patanjali firm's Haridwar Yogpeeth account has accused him of insulting social reformer Periyar.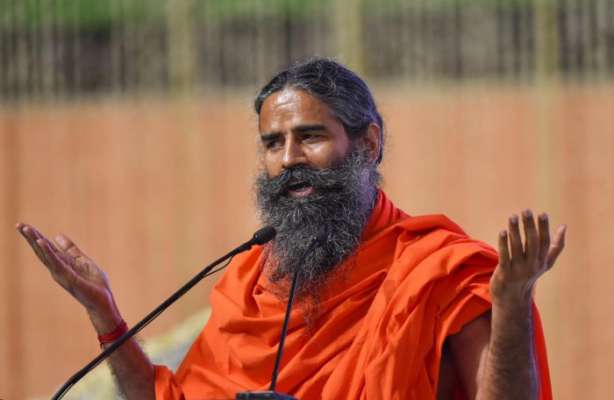 The screenshot of the tweet, titled "Patanjali Yogpeeth Haridwar's account," is written by "ruthless people like Periyar who broke the unity of this country". Twitterers have expressed outrage against Baba Ramdev and Patanjali on this issue, #shutdownPatanjali, #BoycotPatanjaliProducts,
Hashtags are trending.
Baba Ramdev is among their followers among propagating Casteism.
Now, his company "Patanjali" becomes an addendum of casteist people.
"Patanjali" is the promoting ideology of communalism and casteism. # ShutdownPatanjali
- Aditya Rao (@aditya_Rao_) November 17, 2019
Ramdev was caught on camera while in a press briefing on black money. If it is true then it & rsquo; s serious matter, he should be investigated & sent to prison under Foreign Exchange Management Act & Prevention of Money Laundering Act. #shutdownPatanjali #Ramdev_insults_periyar pic.twitter.com/QWhTk74Tqs
- Nitin Meshram (@nitinmeshram_) November 17, 2019
Dhikuu Ramdev calls Periyar a terrorist. That's so true. Periyar caused such terror and fear in the hearts of fragile upper class people that they called him terrorist. Good to know that fear still exists in Brahmins even today. # Shutdownpatanjali pic.twitter.com/YNc9l2tU05
- Praful Bhalerao (@ PrafulBhalerao1) November 17, 2019
#ShutdownPatanjali Nepal drug administration rejected six Patanjali products after tests, Pathanjali's Amla Churna, Divya Gashar Churna, Bahuchi Churna, Triphala Churna, Aswangandha and Adviya Churna pic.twitter.com/hrk8F7moAB
- sunita (@ sunita747) November 17, 2019
This picture will haunt Ramdev for the rest of his life!
Tweet & retweet with #shutdownPatanjali. pic.twitter.com/PKHNlJ7lup
- Dushyant Yadav (Veeru) (@iyadavdushyant) November 17, 2019
#shutdownPatanjali
After this trend, meanwhile #RamdevBaba - pic.twitter.com/UHwErl5TK9