Raju crow, Ashoka Poojary approached by Dikeshi: Congress ready to join?
Bangalore: Former BJP MLA from Kagawada constituency in Belgaum district and BJP leader in Gokak constituency Ashok Poojary visited the residence of Congress leader DK Shivakumar on Sunday and has been intrigued by the turnout.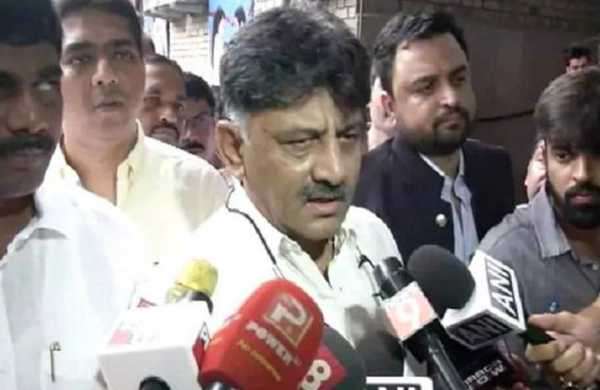 Raju Crow, a four-time BJP MLA, lost to Mr Patil in the 2018 Assembly elections. In the backdrop of the symptoms that make Mr. Patil a BJP candidate, now a disqualified MLA, Raju is seeking a Congress ticket from the crow.
Raju is also interested in becoming a Congress candidate from the Athena constituency if Mr. Patil is ineligible. This is why it is learned that Shivakumar met and held talks.
Responding to this, Raju Kaggai said that BJP will not give a ticket or not, it is sure to stand for election from Kagawada this time. BJP wants me to stay home for three more years. It is not possible. I found my own way. Let me shape my political future. "The BJP is not ready to give me the ticket I deserve."
Meanwhile, Raju Crow has agreed to meet DK Shivakumar and said he will join the Congress party soon.
Speaking of this, Ashoka Poojary, I will wait till the Supreme Court decision for future projects. I have a meeting with my supporters in Gokak. I will make a decision later.